Launch:
Buzbee's.
Launch Cost:
$3.
Route:
I chose to pedal around Bay Minette Creek since the waterway would be perpendicular to the strong southeast winds.
Distance:
5.8 miles.
Average Speed:
2.7 mph.
Time:
Approx 2 hrs.
Pace:
Slow.
Weather:
45 Degrees, mostly cloudy, high humidity, breezy winds out of the southeast, low tide and minimal current.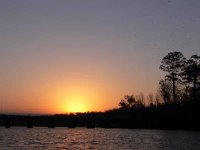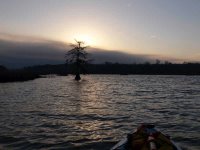 (1) Above left.
I bundled up on this chilly and breezy morning to enjoy the sunrise. While witnessing the colorful hues, flocks of blackbirds passed overhead. Some of the birds can be seen on the right above the tree line.
(2) Above right.
Shortly after sunrise, a bank of low clouds swept across the sky blocking the sun.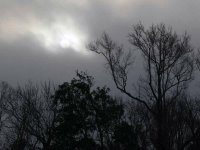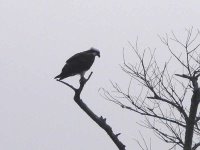 (3) Above left.
Occasionally, the sun could be seen behind the clouds.
(4) Above right.
An Osprey Eagle and his family kept a keen eye on me until I passed by their territory.
(5) Above left.
Only during low tide can you hear the trickle of this small waterfall on Bay Minette Creek.
(6) Above right.
Seeds from last years flowers are still abundant.
(7) Above left.
Got out of the kayak and took a few photos while walking along the stream bank. Here, the little seed pod looking structure with the needle like tip looks menacing.
(8) Above right.
A dried-up piece of grass against the greenery seemed like a nice contrast. Soon, everything will turn green again. Yea!
(9) Above left.
Tree limbs are often hosts for a variety of life. Here, it looks like something laid sacks of elongated eggs. Maybe this is a blight is attacking the tree, or maybe it is a form of lichen.
(10) Above right.
It isn't often I see a mat with bumps on it coating a tree limb. I don't profess to know much about nature, but I do enjoy the beauty and textures it displays. Can't wait for the colors of spring to begin.